The Allegheny Ukes - Central PA's Uke Club!
Coming November 3rd: Lil' Rev Returns!
Presented by the Allegheny Ukulele Kollective, muscian, entertainer, and teacher Lil' Rev (http://lilrev.com) returns to Altoona on November 3rd to give a ukulele workshop and concert at the Edith Davis Eve Chapel on the Penn State Altoona Campus.
**The 12 Essential Strums For Ukulele**
Open to all levels, this exciting 90 minute workshop will provide you with an in depth approach to becoming proficient with your right hand strums.
Together we'll explore: The triplet form, fan stroke, slides, zig-zag and see-saw strums, tremolo as well as a whole slew of genre specific strums like the reggae strum, calypso strum and many others.
Ultimately, you'll leave with a rock solid understanding of the nuts and bolts of great strumming.
Mini Concert to follow (approx 30 minutes)!
Workshop and concert are $25 in advance, $35 at the door
Concert only is $10 in advance, $12 at the door.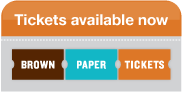 ---
The Allegheny Ukulele Kollective (or Allegheny Ukes) is a Ukulele enthusiast club based in Altoona, PA and surrounding areas. The Allegheny Ukes have existed in various incarnations since 2010 where we jammed on college campuses, the local YMCA, and in cafes.
We welcome players of all abilities and of all ages! We have a monthly jam on the second Sunday of the month. The first half-hour of the jam is dedicated to beginners who are just starting out and want to learn some new chords or need help with something.
New to the ukulele? Never picked one up but want to try? Come on down and join us! We're always sure to bring extra ukes to our jams for just such an occasion.
Check out our calendar of events to see what we're up to next!